Jobs Building People Power
Right now, our country faces real problems and challenges — but creating positive social change isn't easy. It takes smarts, organization and hard work. Most of all, it takes people power.
That's why Fund for the Public Interest is hiring people to work on campaigns for America's leading grassroots action groups — such as Environment America's campaign to reduce global warming pollution, and the Human Rights Campaign's fight to end discrimination against LGBT Americans. We're a national non-profit that builds the people power it takes to win hard-fought campaigns and make real change on some of the most important issues of our day. We're hiring for a number of different positions. Apply today and help us make change happen.Learn more about the Fund.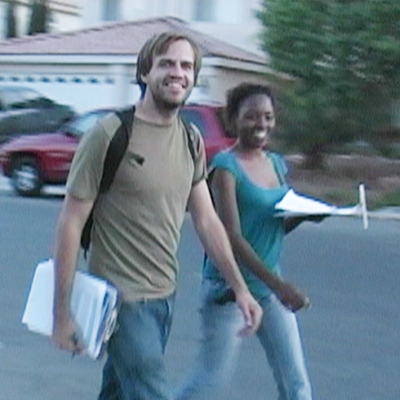 Mobilize the support we need.
Are you ready to take on real world issues? Are you ready to put in the hard work to build the grassroots support that we need to stand up against inequality or take on powerful special interests? As a Canvasser, that's what you'll do, going out into communities, knocking on doors and speaking with people to raise awareness, support, and money for the campaigns that we're working on, all while learning the skills you'd need to take on almost any challenge.
---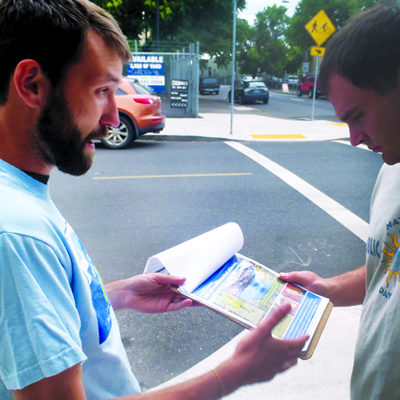 Make change happen.
We all want to make a difference. But wanting change, or hoping for it, or even passionately arguing for it isn't enough. If we want to see real progress, we need to do more.
When change does happen, the president or the governor usually gets the headline. Yet, the real action takes place behind the scenes, with hundreds or thousands or even millions of people across the country making their voices heard through petitions, emails, donations and meetings. That's people power, and that's what you'll generate with Fund for the Public Interest.
---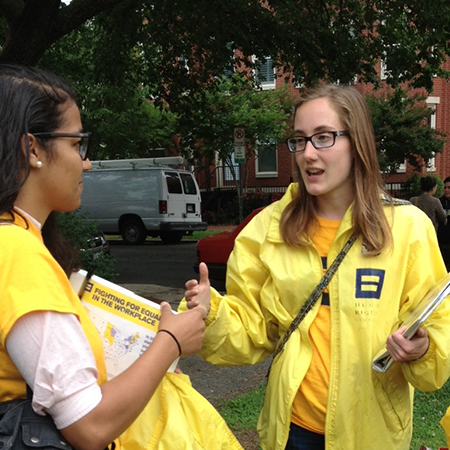 Find out what it takes to win.
We've been running grassroots campaigns across the country since 1982. Over the last 30 years, we've worked on behalf of the Human Rights Campaign, U.S. PIRG, Environment America, Sierra Club and other groups on a wide range of issues in all parts of the country. Our canvassers have gathered more than 20 million petition signatures, and we've raised more than $500 million to help these groups win their campaigns.