Who we are
Fund for the Public Interest is a national non-profit organization that runs campaigns for America's leading environmental and public interest organizations. We launched the Fund in 1982 to help find ways to engage people on the most pressing problems of our day and turn that support into solutions. Now we run the nation's largest and most effective canvassing and telephone membership operation. Our canvassers and callers talk to people one-on-one and through those interactions help make thousands, and sometimes even millions, of people's voices heard through petitions, emails, small donations and meetings. That's people power, and that's what it takes to make a difference for the environment, our democracy and more.
Who we work with
We work alongside groups that speak to a need for a new kind of politics, and that believe in the power of bringing people together to call for change, such as Environment America, U.S. Public Interest Research Group (U.S. PIRG), Fair Share, National Environmental Law Center and Environmental Action.
Environment America is a policy and action group with one mission: to work for a greener, healthier world with clean air, clean water and clean energy. Whether it's promoting policies that result in more solar and wind power, or working for better protections for our rivers, streams, lakes and drinking water, Environment America challenges all of us to put the environment first.
U.S. PIRG is a non-partisan consumer advocacy group that works on issues that we shouldn't tolerate in this day and age. From reducing the overuse of antibiotics in the food industry to defending consumer protections on Wall Street, U.S. PIRG doesn't see issues as liberal or conservative -- they do work on important issues to make the lives of people in states across the country healthier, safer and more secure. Each of the groups we work alongside shares a vision that conversations can truly change the world. Learn more about who we work with.
Our team
Whether you're a canvass director, field manager or canvasser, you're an integral part of a group committed to building a strong campaign to win on the real challenges and problems we face.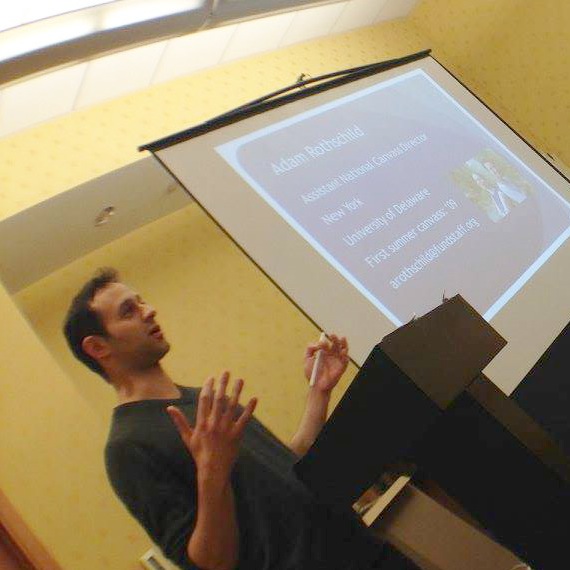 Adam Rothschild
National Canvass Director
Adam serves as the national canvass director for Fund for the Public Interest, and has 10 years of experience managing staff and fundraising. Under Adam's direction, the Fund's canvass offices have raised more than $10 million every year for campaigns for the environment, public interest, and equal rights. Adam also oversees the hiring and training of more than 2,000 staff each year.
---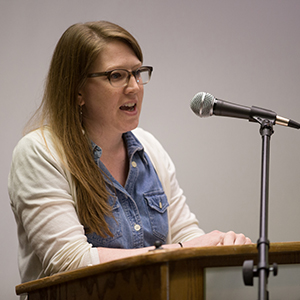 Colleen Heider
Assistant National Canvass Director
Colleen got her start as an assistant director in the Los Angeles canvass office in 2008 after graduating from the University of Portland where she studied Biology. She directed offices in California and was a regional administrator before becoming regional director for the California and Oregon canvass offices in 2011. She is now the Fund's assistant national canvass director. Since her start with the Fund, Colleen has overseen over 15 different offices that have raised over $6 million for social change campaigns.
---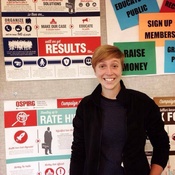 Gin Gajewski
Regional Director
Gin graduated from the University of Tennessee in 2010 with a degree in English. After starting with the network in 2013 as a canvasser in Portland, Ore. she went on to become a director in early 2014. Since then, she's run canvass offices in Bend and Portland, OR as well as Washington D.C., working on a wide variety of issues including healthcare reform, state legislation to stop the overuse of antibiotics on factory farms, and national campaigns to save the bees and protect clean water. Now, she's the regional director for offices in eight states.
---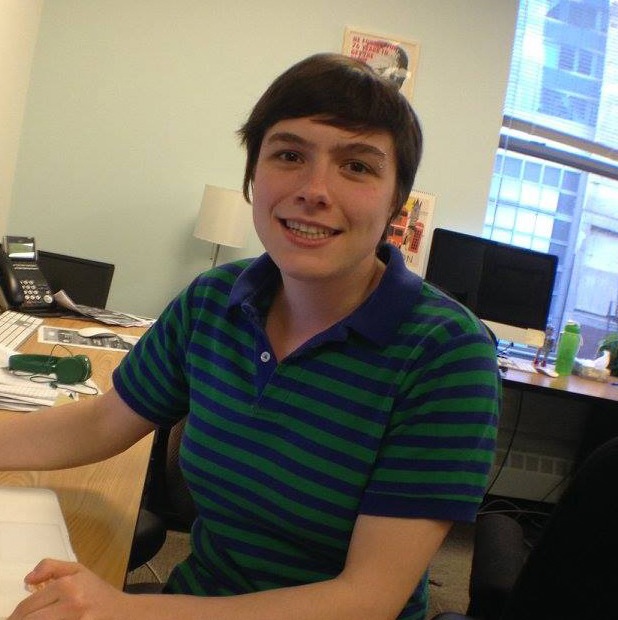 Emily Reid
Regional Director
Emily went to Bennington College in Vermont. She joined the Fund in 2011 as a canvass director, and directed offices in California and Massachusetts. Emily most recently ran our Amherst, Mass., office, and then became a regional director in 2015. The offices Emily has overseen fundraised more than $3 million.
---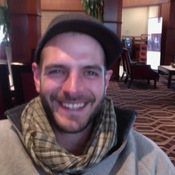 Miles Van Reed
Regional Director
Miles graduated from Beloit College in 2006 with a degree in Anthropology and Classical Civilization. He joined the Fund team as a canvasser in the Portland, Ore. office in 2010. After being a field manager throughout the campaign to ban single use plastic bags, he took on the role of director in early 2012. Since then, he's run offices in Eugene, Ore. and Minneapolis, but spends most of his time working out of the Environment Oregon canvass office in Portland, Ore. Currently, Miles is a regional director overseeing offices along the northern West Coast.
---